Posted by Adam on 6th Mar 2023
We are excited to announce some NEW affordable Spring Designs for 2023, including some keepsake containers. My favorite are these Galvanized Metal Watering Cans with Lavender Design on them. Comes filled with Spring flowers such as Iris, roses, delphinium, stock, etc. Every arrangement is uniqie in its own way, flowers and colors may vary. We will also be creating an ALL ROSES version in this container, coming soon!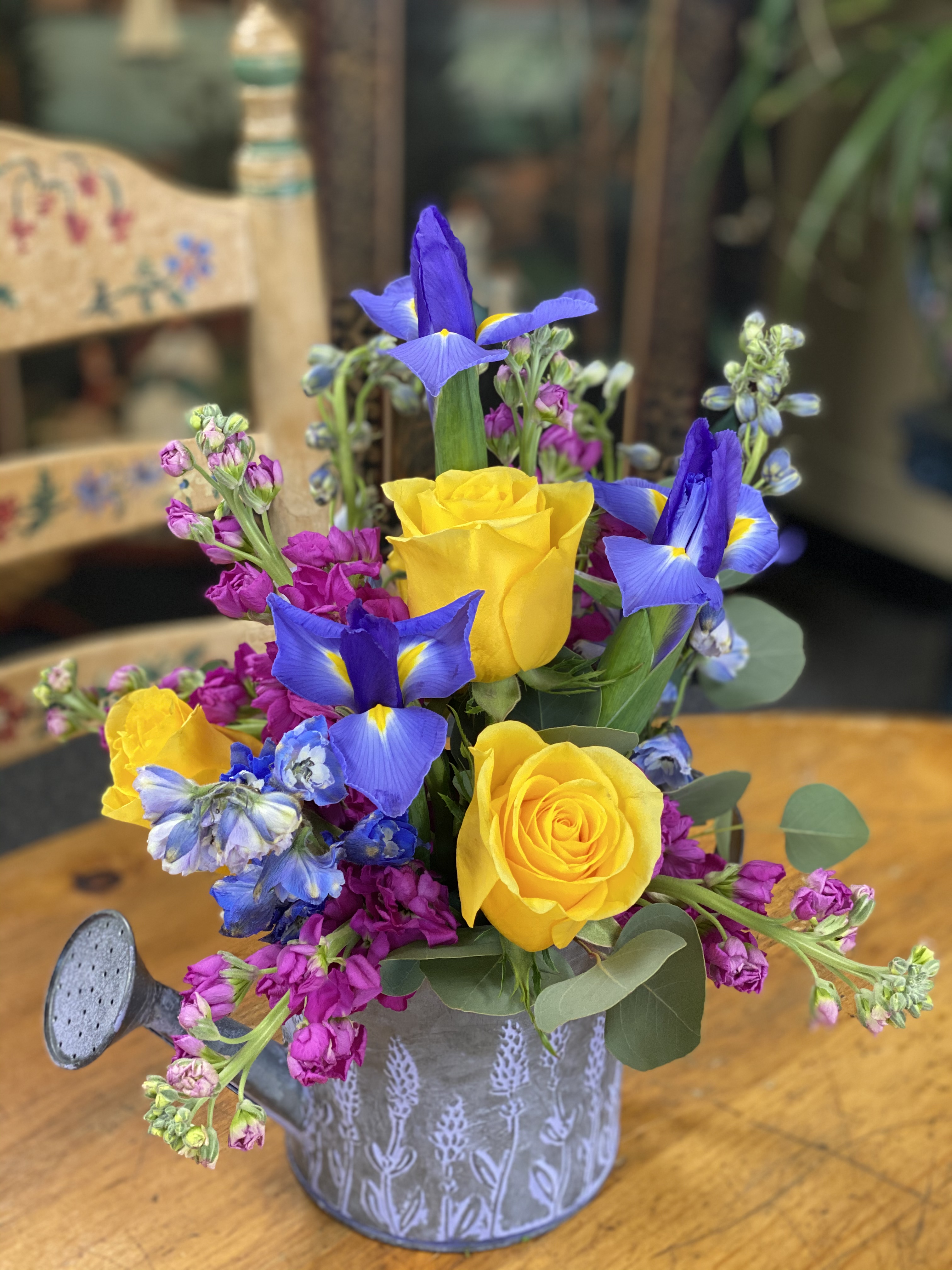 We also have lots of NEW blooming planter options at affordable prices, here are a few samples of some available for pick up or delivery to Delaware County and surrounding areas.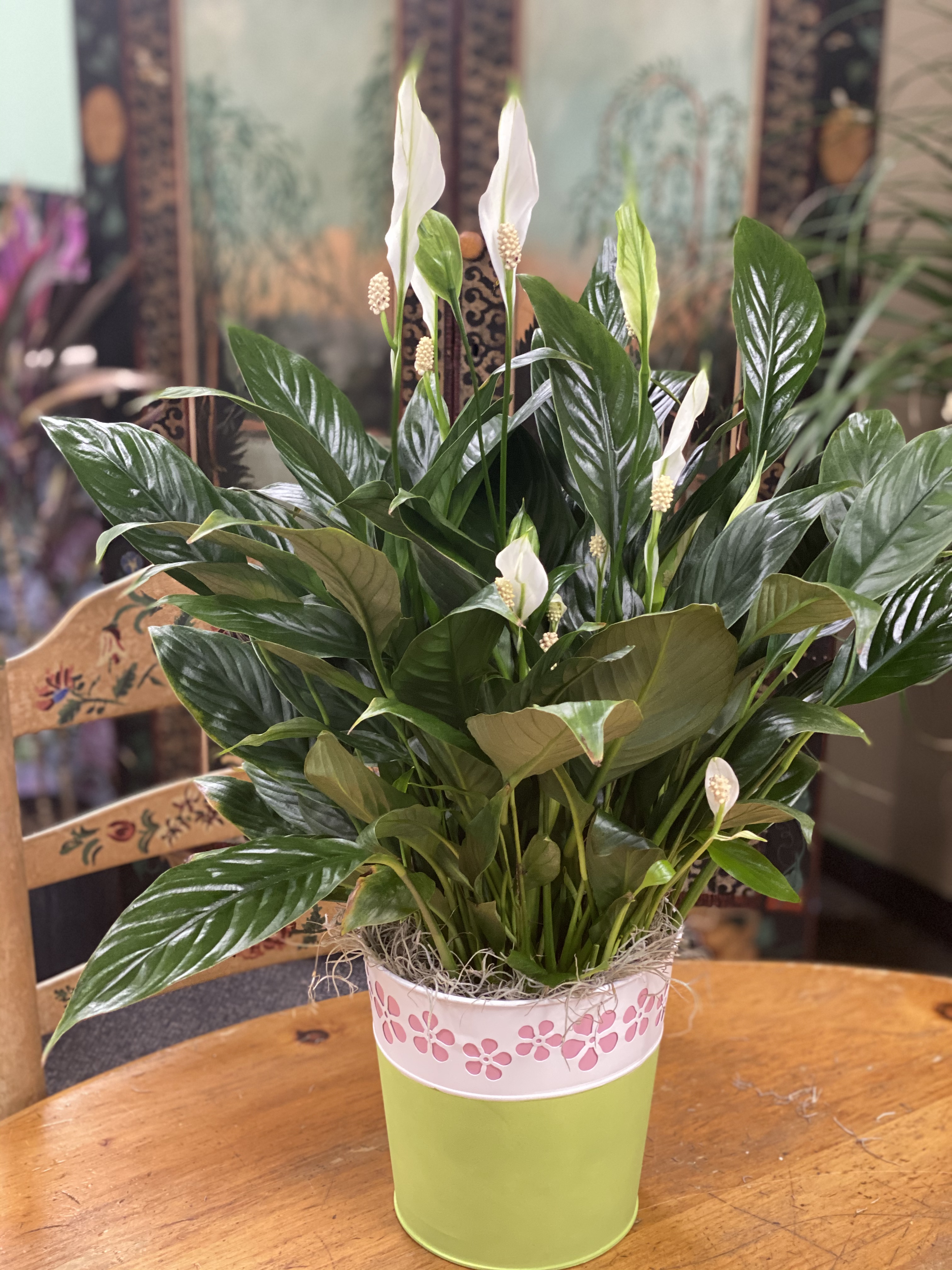 Our best selling Peace Lily Plants (Spathiphyllum) are now available in these Spring keepsake planters with a cute pink and green daisy cut out design.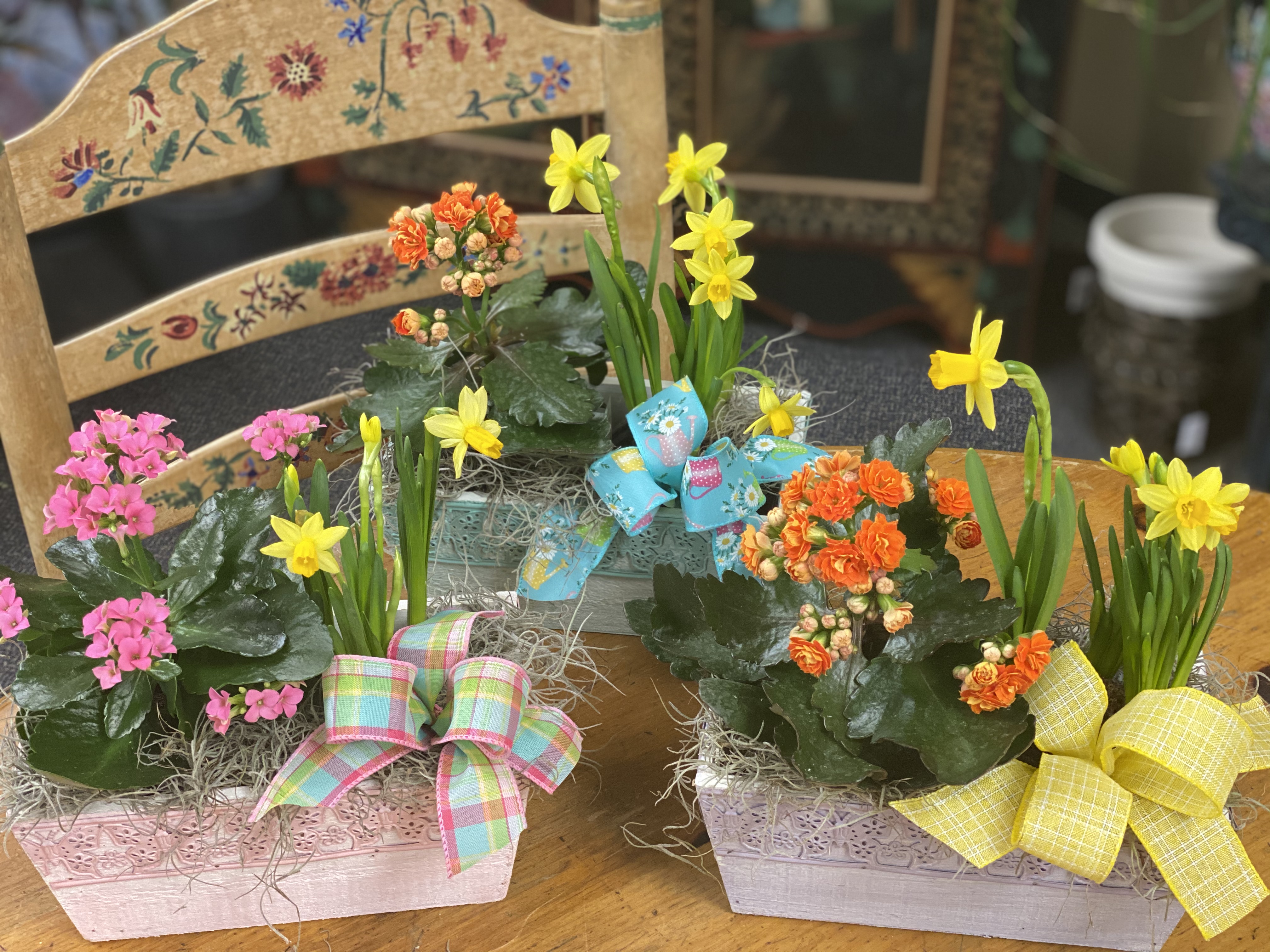 These pastel woodboxes above come with 2 small blooming plants, accented with Spring wired ribbon. plants and colors may vary.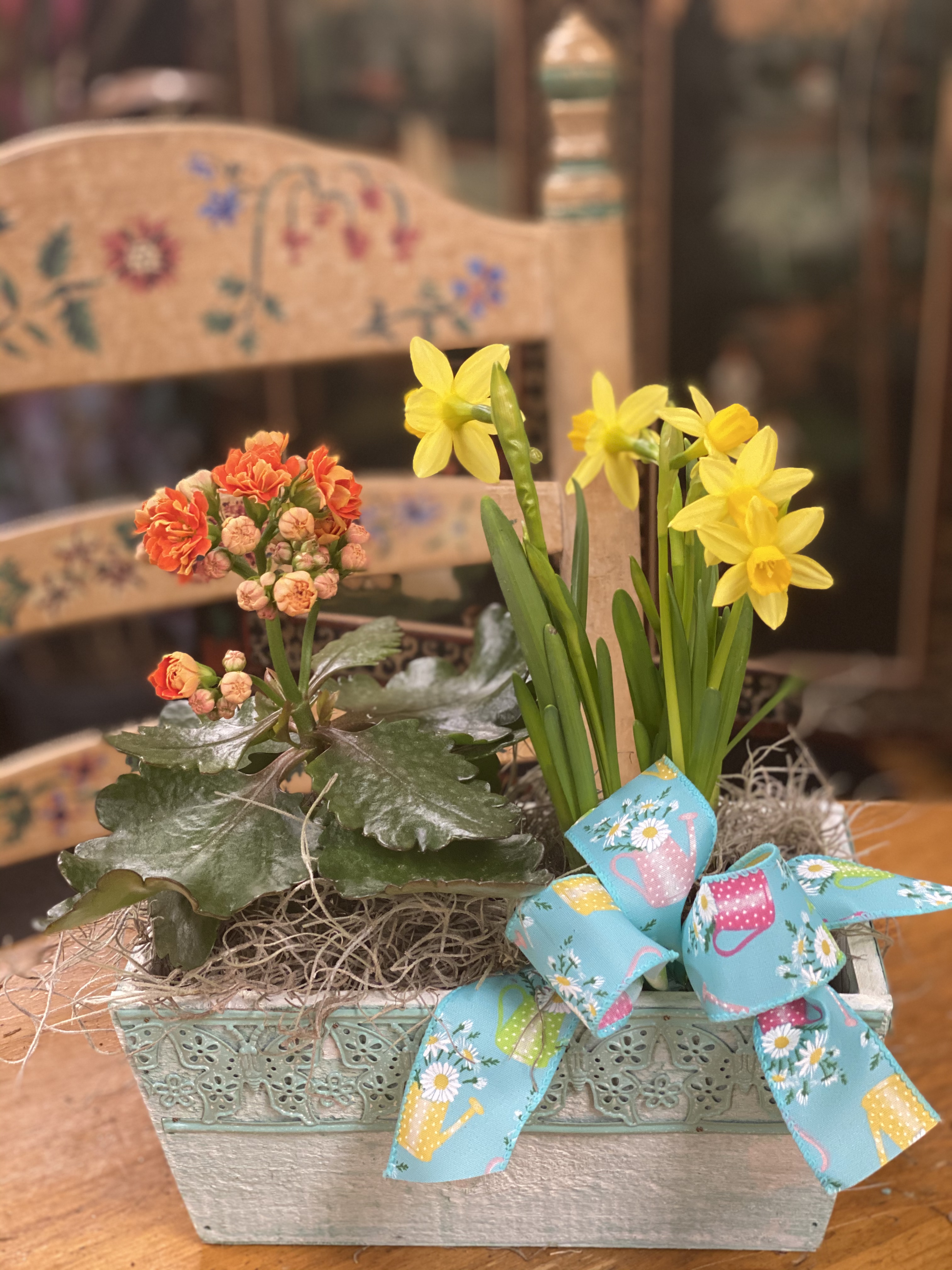 Another NEW container, we expect to be a best seller for Mother's Day, these Pastel "Garden" Pitchers come arranged with either hydrangeas and roses, or miniature calla lily.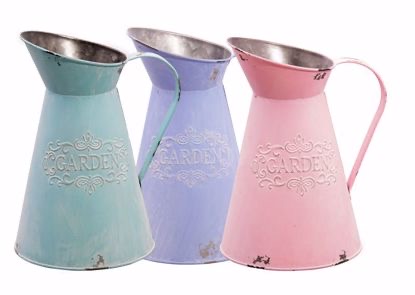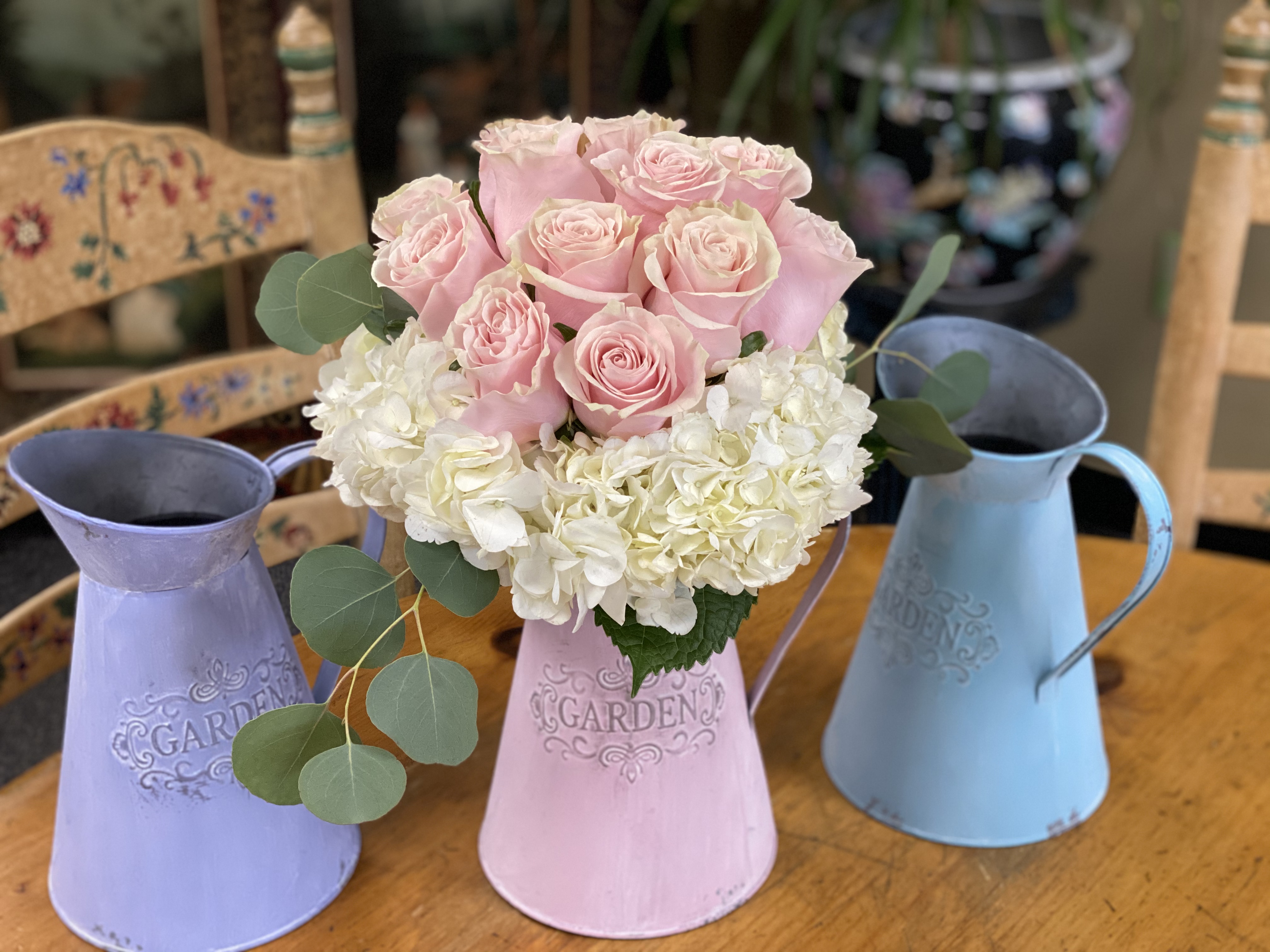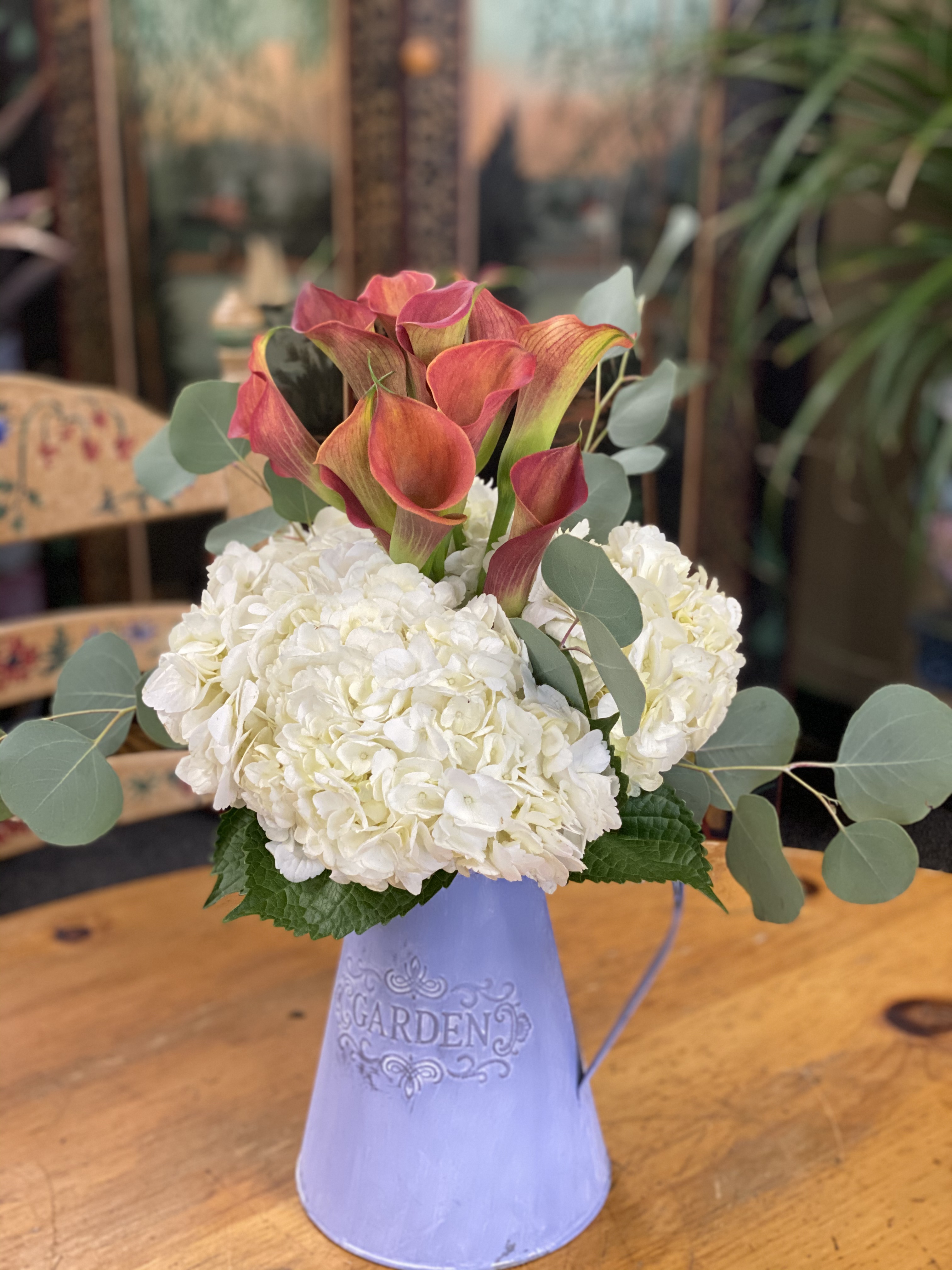 Up next we have some Spring Gingham planters (below) with blooming plants (kalanchoes plants shown), they also will be soon available with fresh flowers too! Keep an eye on our website for those!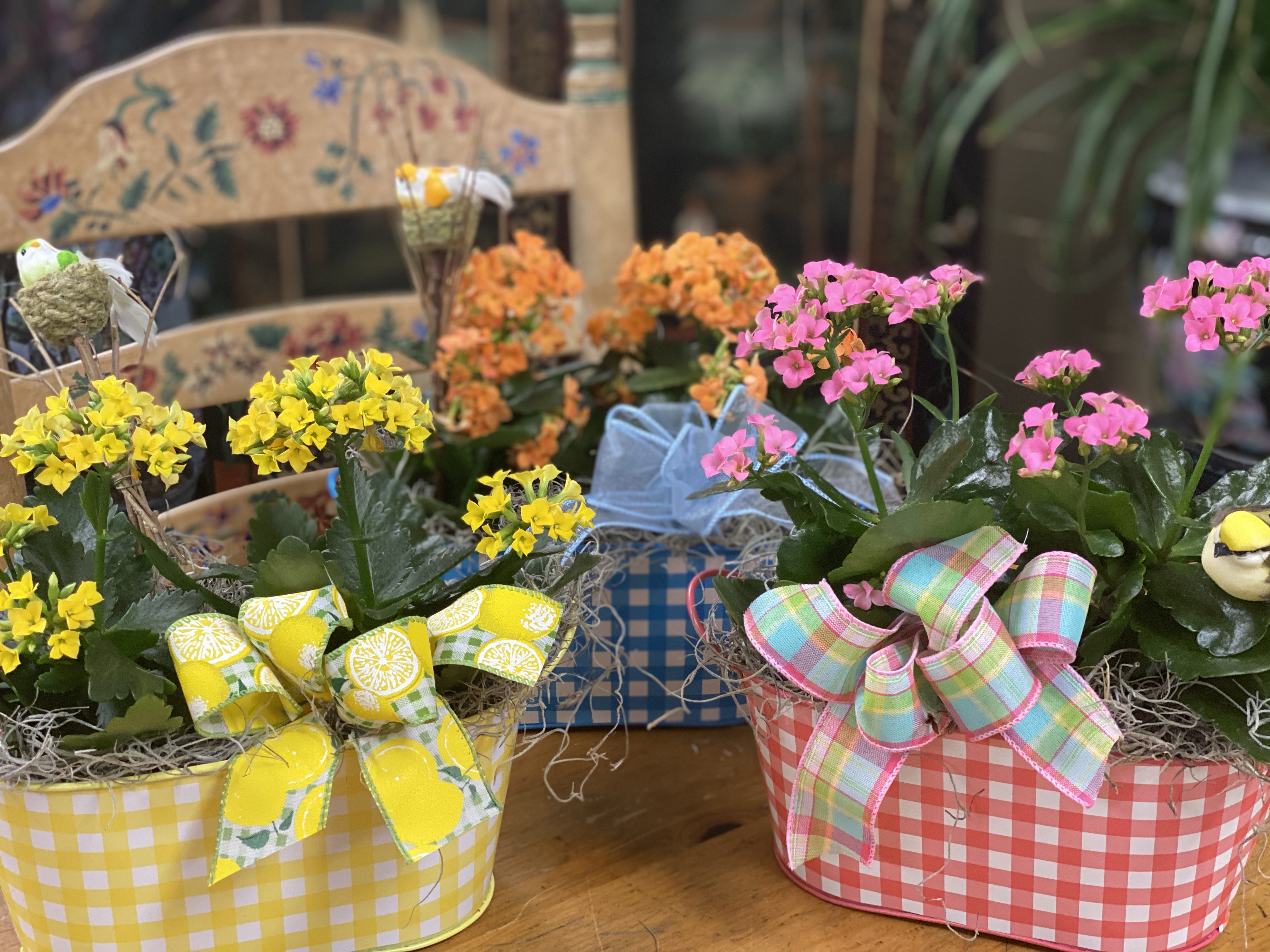 Stay tuned for more NEW Spring products and flower designs coming to our website. Give us a call today at 610.449.3880 if you have any questions.
Just added-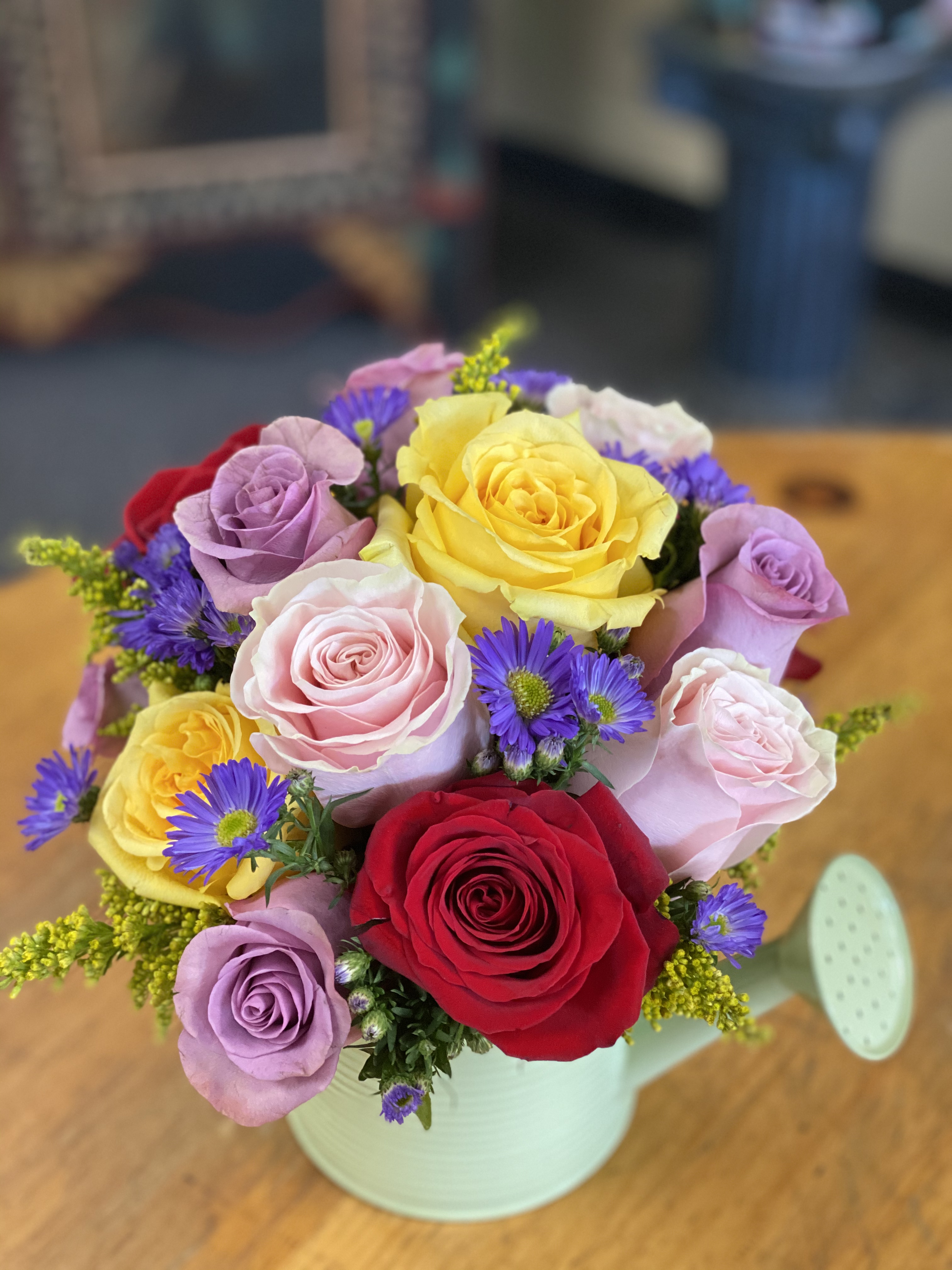 Pastel Watering Can with Assorted Roses
UPDATE- heres more NEW designs for Spring 2023!