Max now has a baby brother! Welcome to the world Tyler Chase, born on May 12th, 2011!
Another Belvedere Baby Boy!
However, my first words to him were, "don't grow up to be a florist!"
So a lot of new stuff at Belvedere Flowers, a new website, new designs, and a new baby!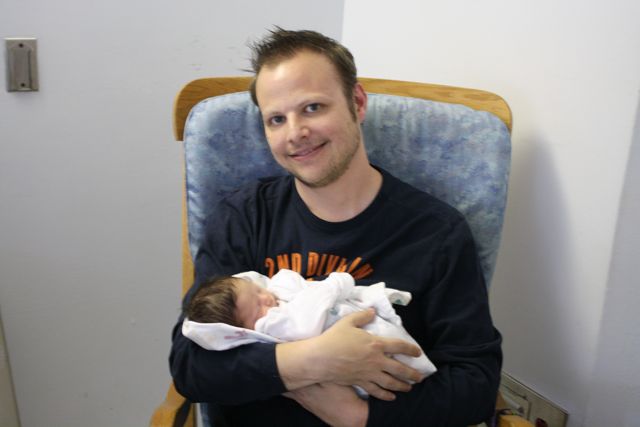 Adam & new baby Tyler at hospital
Tyler, Eileen, & Max
Wow, he's got more hair than me!